Dutch Cleaning Mill
Siloweg 2
4338 PA Middelburg
Nederland
Tel.: +31 (0)118 614 3 58
Fax: +31 (0)118 626 5 65
Email:
[javascript protected email address]
KvK: 220 35 935
BTW nr.: EORI NL802 746 615 B01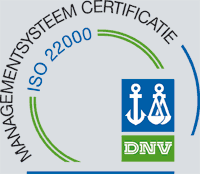 DCM Client
Bent u een opdrachtgever
van ons? Bekijk de huidige
voorraad van Uw partijen
in onze online
Voorraadadministratie
Logistics
Location:
Dutch Cleaning Mill is located in Middelburg centered in between the harbors of Antwerp, Rotterdam and Flushing.
(check "Route")

Handeling import- and export:
Dutch Cleaning Mill possesses the necessary expertise required to handle the following formalities:
Transit documents; (T1)
Customs treatment and export documents; (EX/A en EX/EU)
Certificate of Origin; (COO)
Phyto documents;
Procurement- and distribution logistics:
Dutch Cleaning Mill possesses several different loading/unloading facilities and is able to to deliver/take on products via water transport as well as road transport. Delivery can be made in bulk, bags and/or bigbags.
Productregistration:
Dutch Cleaning Mill has it's own "Silo management network system". Customers receive a personal code with which they're able to log in. Once logged in customers are able to view information regarding quantities, storage location, registration numbers, etc.