Dutch Cleaning Mill
Siloweg 2
4338 PA Middelburg
Nederland
Tel.: +31 (0)118 614 3 58
Fax: +31 (0)118 626 5 65
Email:
[javascript protected email address]
KvK: 220 35 935
BTW nr.: EORI NL802 746 615 B01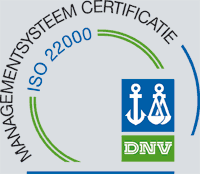 DCM Client
Bent u een opdrachtgever
van ons? Bekijk de huidige
voorraad van Uw partijen
in onze online
Voorraadadministratie
Product processing
To be able to meet the specific demands of each individual (natural)product, Dutch Cleaning Mill has a wide array of cleaning techniques. At processing the product is sampled and checked for contamination as well as moisture at which point, together with the owner or client, the most suited processing-method is chosen.
Pre-processing:
| | |
| --- | --- |
| Drying installation | Box drying wall |
| Individualizing | Clipper - de-awner |
| Precleaning | Air screen cleaner |
| | |
Fine-processing:
| | |
| --- | --- |
| Finecleaning | Air screen grader |
| Windsorting | Windsorter |
| Destoning | Destoner |
| Gravity seperation | Gravity seperators |
| Length seperation | Indented cilinder |
| Gravity/boyancy | Compartment seperator (paddy table) |
| Polishing | Brushingmachine |
| Colorsorting | Scanmaster colorsorter |
| Non destructive scanning | X-ray sorter |
| Metal detection | Ferro and non Ferro seperation |
| | |