Dutch Cleaning Mill
Siloweg 2
4338 PA Middelburg
Nederland
Tel.: +31 (0)118 614 3 58
Fax: +31 (0)118 626 5 65
Email:
[javascript protected email address]
KvK: 220 35 935
BTW nr.: EORI NL802 746 615 B01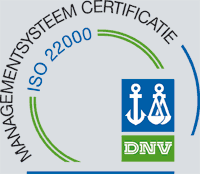 DCM Client
Bent u een opdrachtgever
van ons? Bekijk de huidige
voorraad van Uw partijen
in onze online
Voorraadadministratie
Products
Dutch Cleaning Mill possesses the necessary machinery and techniques to process almost every type of seed.
General seeds: coffee, cacao, linum, spinach, etc.

Grasses-cereals: rice, sorghum etc.
Legume: peas, field pea, lentil, beans, etc.
Bakery raw materials: pumpkin seeds, poppy seed, etc.
Damaged goods as a result of moisture, contamination, etc.
Biological organically grown seeds, etc.